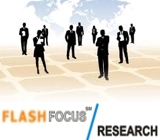 Neighbors not numbers. At FlashFocus, this is our philosophical approach to analyzing/visualizing data.
Too often, the statistical part of demographic analyses hides the obvious fact that we're dealing with people however these people might otherwise be described: consumers, users, patients, travelers, drivers, etc.
Understanding 'demographics' from the perspective that we're dealing with real people as opposed to statistics is the FlashFocus philosophy and we've been doing just that for over a decade.